Wills, Trusts, Estate Planning & Elder Law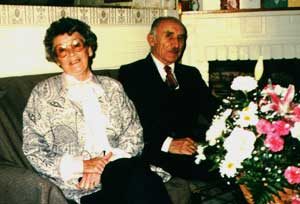 Wills, trusts, estate planning, and reverse mortgages  and all that stuff can be a very confusing topic. People often make decisions about their estate plan (or lack thereof) on "things" they have heard from other people, who mean well but typically have no knowledge of the law here in Massachusetts. Usually, these "things" people hear third-hand are untrue or inaccurate, and can lead to unfortunate consequences.
For answers to frequently asked questions about Probate and Wills click on the FAQ tab !
MG&A has extensive experience advising our clients of the alternatives available to avoid or minimize the lengthy and costly process of probate. This ensures that client's assets are preserved and distributed in accordance with the client's wishes.
VIDEO ON WILLS AND TRUSTS: MG&A Attorneys Mike Fleming and Mark Greene discuss life and estate planning documents on Marshfield's Community Cable TV , click on the link below:
Wills
Trusts
Powers of Attorney
Medicaid Planning
Living Wills
Health Care Proxies
Reverse Mortgages *
* A Reverse Mortgage is a loan, or line of credit for homeowners over 62 years of age that use the home's equity as collateral.  The amount borrowed generally does not have to be repaid until the last surviving homeowner permanently moves out of the property or passes away.  At that time, the estate has approximately 9 months or so to repay the balance of the amount owed or sell the home to pay it off.   The estate ( or heirs)  are not personally liable if the home sells for less than the balance of the amount owed!!!.
Click Here for more information about wills. 
Click Here for more information about trusts.
Click Here for more information about healthcare proxies.
Click Here if you would prefer to stay in your own home instead of a nursing home.
TWO VIDEOS ON REVERSE MORTGAGES:
1. Attorney Mark Greene, Host Bob Parkis and Stacey Jordan, an expert on Reverse Mortgages discussed the myths and misconceptions of Reverse Mortgage on Marshfield's Talk of The Town . So if you are the son or daughter of a parent that is 62 or older, and own a home this show is for you. Click on the link below:
https://vimeo.com/marshfieldtv/tott021816
2. Attorney Mark Greene discussed the myths about Reverse Mortgages and set the record straight on  Marshfield Community Cable TV. Click on the link below:
https://vimeo.com/marshfieldtv/tott31215
For more information about Reverse Mortgages , please call our office 781 792 0202, or Stacey Jordan of Benchmark Mortgage 508 746 7733 or e mail Stacey at  mailto:stacey.jordan@benchmark.us  Don't not fall victim to false myths about reverse mortgages.   Learn all you can before coming to any conclusions on whether a reverse mortgage is right for you.